Google geht in den Staaten den Schritt, den Verlage und Lokalzeitungen in Deutschland verschlafen: Lokalzeitungen Google als Marktplatz für den Einzelhandel. Ähnlich wie mit dem Projekt Online Motor Deutschland, startet Google USA momentan damit lokalen Händlern kostenlose Webseiten anzubieten.
Was aber noch wichtiger ist: Google positioniert sich, mal wieder, als DER Ansprechpartner. Neben den kostenlosen Angeboten sollen Events und Workshops dabei helfen, dem lokalen Einzelhandel den Zugang zum Netz so einfach wie möglich zu machen. newyorkgetonline.com: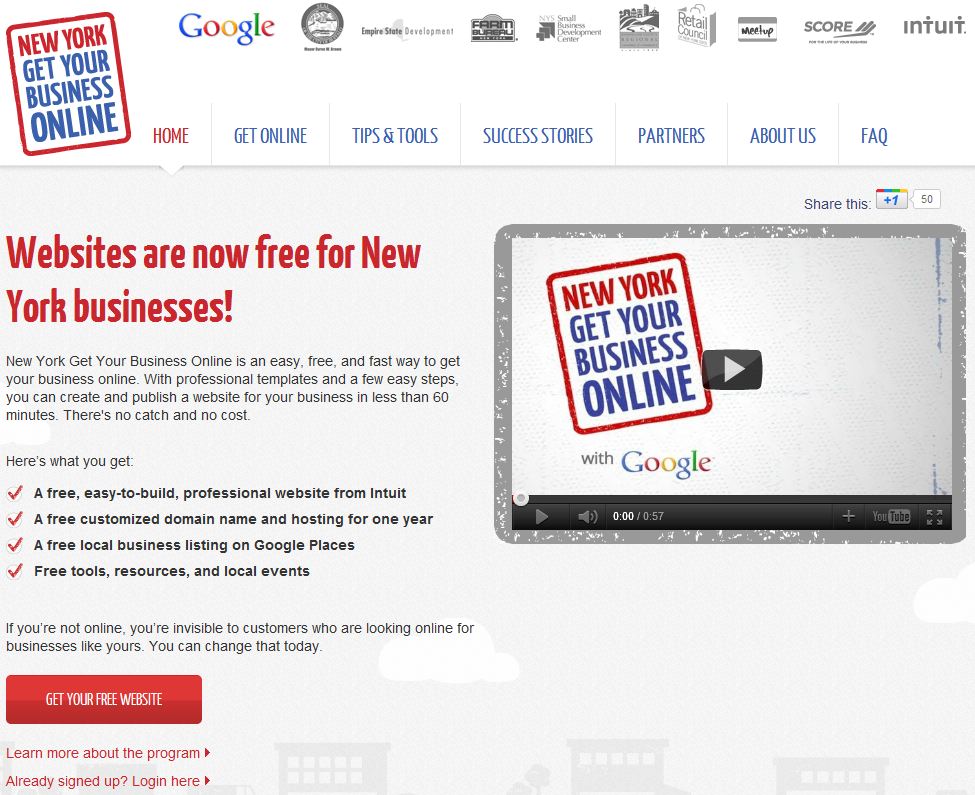 Die Positionierung als Dienstleister ist dabei ein intelligenter Schritt den Schulterschluss mit kleinen, lokalen Einzelhändlern zu suchen. Diese Art von Kontakt hatten bisher die ortsansässigen Verlage. Google will mit der Initiative natürlich das eigene Werbegeschäft ankurbeln. Die Gründe gerade den lokalen Bereich voran zu treiben, liefert Google gleich mit:
Small businesses are vital to America's economic future; the nation's 27.5M small businesses comprise half the US GDP and create two-thirds of all new jobs. While 97% of Americans look online for local products and services, 52% of New York small businesses do not have a website. That's a lot of small businesses that are virtually invisible to potential customers looking online.
Gerade in lokalen Gebieten sind solche und ähnliche Modelle der absolut richtige Ansatz. Nach wie vor sind viele Einzelhändler nicht im Netz vertreten und brauchen dringend Hilfe. Wer sich jetzt als der richtige Ansprechpartner in Stellung bringt, kann ganz neue Erlösmodelle denken und anbieten. Es geht gerade für journalistische Angebote darum, sich online neue Märkte zu erschließen und aktiv zu gestalten. Nicht nur auf Leser, sondern auch auf Händlerseite.
Die lokale Community aus Händler und Leser – extrem spannende Spielwiese
Mit etwas Kreativität lassen sich daraus in Zukunft unzählige Erlösmodelle entwickeln, die nicht nur das simple und altmodische Ziel haben, dem Einzelandel das Geld für Anzeigen aus der Tasche zu ziehen. Wer auf der einen Seite die Leser mit gutem Journalismus überzeugt und auf der anderen Seite einen partnerschaftlichen Kontakt zu den Händlern pflegt, der hat eine extrem spannende Spielwiese: Die lokale Community.
Weitere Artikel auf netzleser: