Steffen Konrath hat heute kurz einen spannenden Groupon-Klon aus den Staaten erwähnt. Ähnlich wie Banghaus.com in Deutschland, hat auch in den Staaten mit travidia.com ein Dienstleister die Initiative übernommen und einige Lokalzeitungen für Find n Safe überreden begeistern können:
Find n Save™ is a dynamic and powerful local search platform where consumers can find the best local deals…regardless of source. Leveraging the power of local media and the most advanced search and database technology, Find n Save™ is the most comprehensive and extensive local deal solution. Whether it's through sophisticated search functionality, email notifications or social media outlets, consumers can always locate the best deals via Find n Save™.
Auf den ersten Blick nichts anderes als ein weiterer langweiliger Groupon-Klon: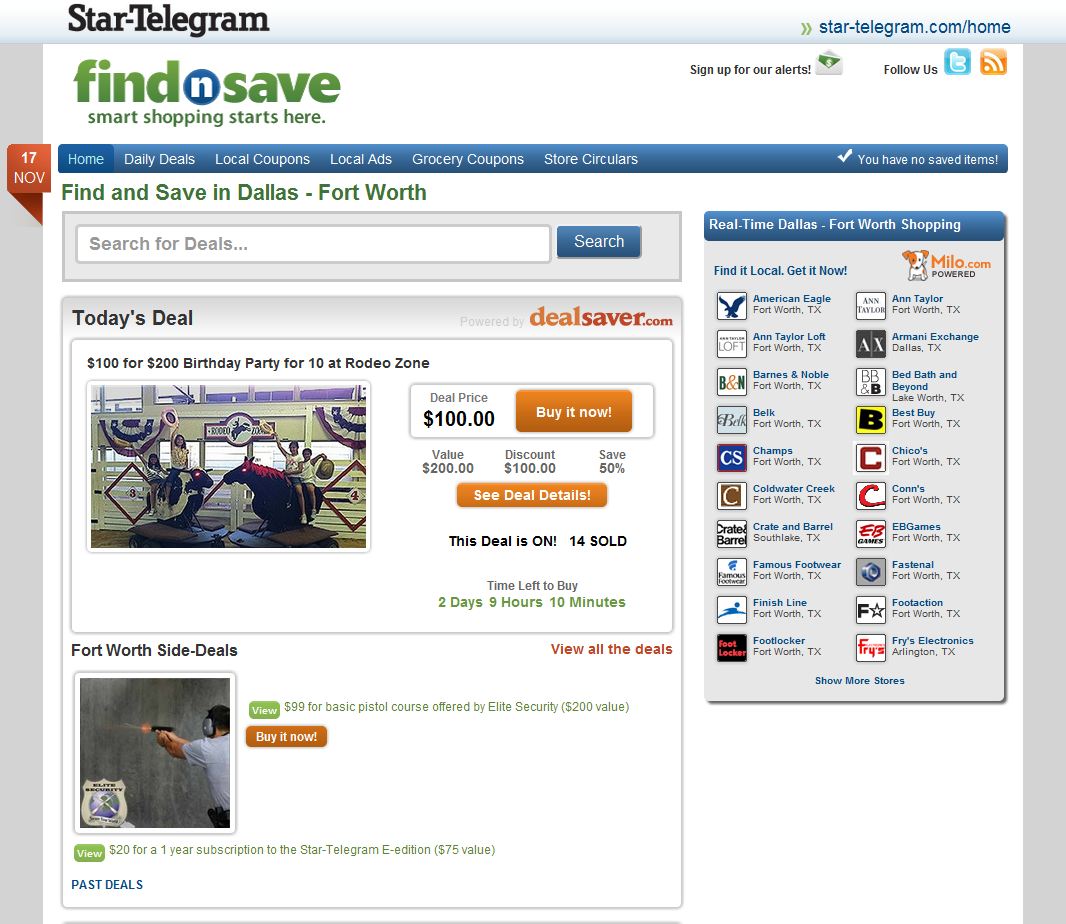 Spannend sind die Deals, die etwas versteckt in der Sidebar laufen. Find n Safe geht einen Schritt über Groupon hinaus und agiert als Technologieanbieter (Zeitungen als Technologieanbieter und Marktplatz) für den stationären Einzelhandel. Lokale Händler können Ihre Angebote so direkt auf findnsafe einbinden: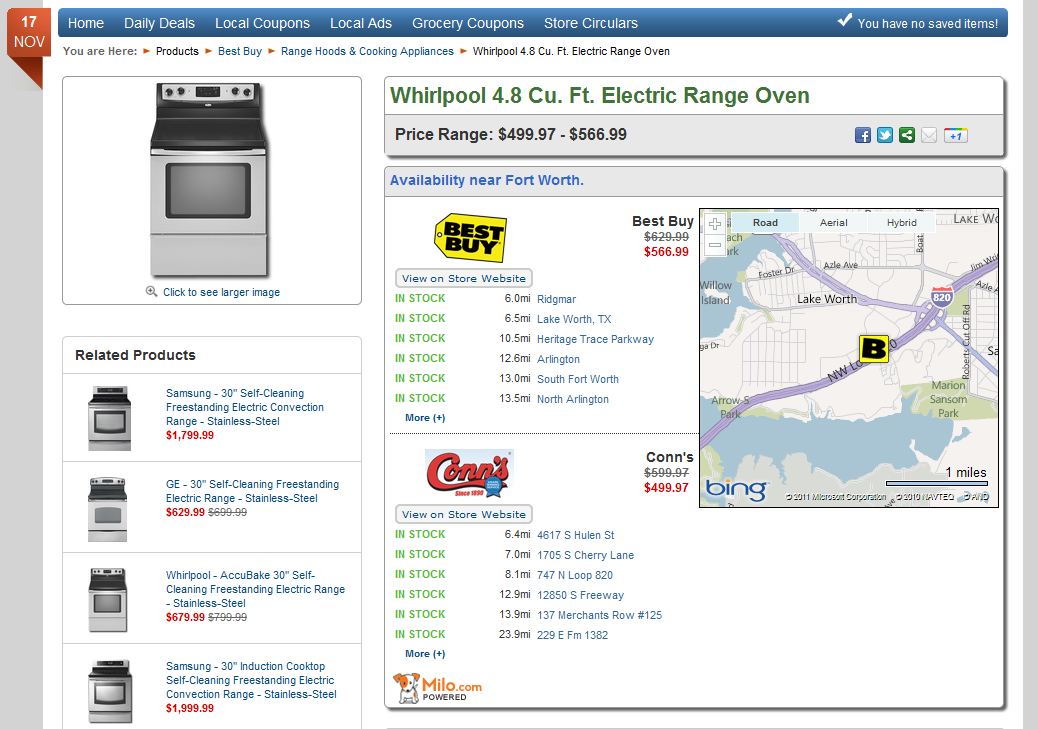 Leider sind dort bisher fast nur größere Einzelhandelsketten vertreten, die sich aus dem Netz aggregieren lassen. Und auch die Umsetzung ist nicht sonderlich gelungen: Sowohl die Tagesdeals (dealsaver.com), wie auch die local-Deals (milo.com) sind von externen Seiten eingebunden und das nicht sonderlich schön (wer den Deal findet, darf ihn behalten;)
Lokalzeitung als Onlinemarktplatz
Trotzdem bietet das Konzept einen tollen Ansatz: Gerade für Lokalzeitungen und den lokalen Einzelhandel, der in der Regel maximal eine eigene Homepage aber sicher keinen eigenen Onlineshop betreibt. Die Zeitung als (online)Marktplatz und Preisvergleich für das direkte Umfeld. Die Kontakte zum Einzelhandel sollten aus dem Anzeigenverkauf sowieso schon bestens gepflegt sein.
Das sich das durchaus mit Groupon- und Co. verbinden lässt, haben wir hier vor fast eineinhalb Jahren schon einmal beschrieben.
Weitere Artikel auf netzleser: