Deutliche Worte von Peter Horrocks: Der Chef von BBC World Services äußert sich in einem Interview mit dem Guardian zum Thema Facebook, Twitter und Co. und stellt treffend fest:
"If you don't like it, if you think that level of change or that different way of working isn't right for me, then go and do something else, because it's going to happen. You're not going to be able to stop it."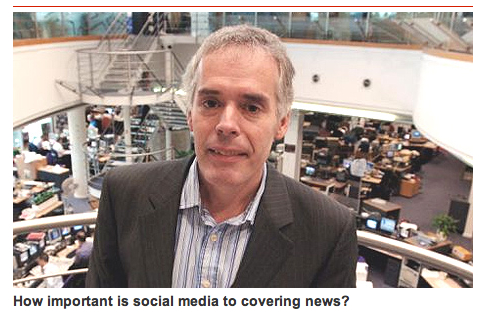 So sei Social Media nicht nur unerlässlich für die Recherche, sondern auch ein wichtiges Mittel, um Inhalte zu vermitteln. Und mehr noch: Horrocks spricht bei der Verbreitung journalistischer Inhalte über soziale Netzwerke ganz offen von seiner neuen Waffe. Denn alleine schon durch die Tatsache, dass die Nachrichten innerhalb dieser Netzwerke von User zu User weitergegeben würden, seien sie extrem glaubwürdig.
Das sind für die BBC neue Töne, denn noch im vergangenen Jahr wurden soziale Netzwerke in den redaktionellen Richtlinien nur einmal erwähnt – und das mit warnendem Unterton. Horrocks sagt hierzu:
"We need to apply our ethical principles in the same way to social media as we do for our other reporting. Just because it is social media it can't be different. So we don't take a different view. But it is a faster medium. It shouldn't be too difficult to use social media in the same way as live reporting."
Recht hat der Mann!
Einen weiteren Artikel zum Thema gibt es hier.
Weitere Artikel auf netzleser: